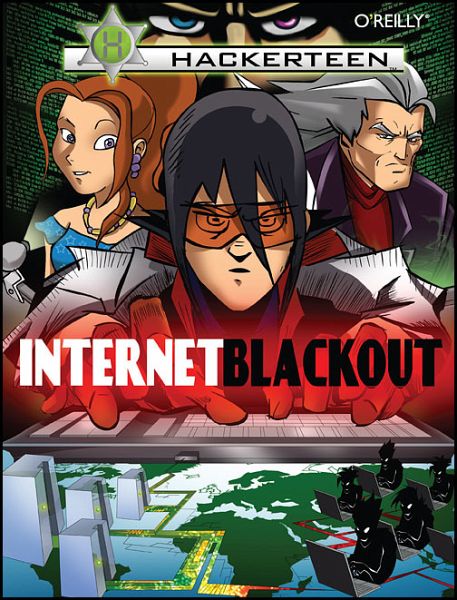 Yago wanted to use his computer skills to earn extra cash and support hi- family. But something went horribly wrong: his teacher, the greatest hacke- in the country, is accused of a crime he didn't commit-and an innocent gir- is blackmailed. Thus begin the adventures in Hackerteen.

You know that the Internet is amazing because it opens up new worlds- but not all of them are safe. While you're communicating with your friends- you could be leaving yourself open to viruses, identity theft, and all th- creeps on the Web. You need to know what you're doing and-mor- importantly-what other people are up to!

As you follow Yago and his hacker buddies in their fight against crackers- the bad guys of the internet world, you'll learn
- How Internet technologies work
- How some people try to hurt others online
- Key ways to protect yourself
- How people can work together on the Internet to make the world a better place

You have a choice: be a victim of the skeezers or be part of the solution. Fight back with Hackerteen!
Produktdetails
Hackerteen
Seitenzahl: 100
Altersempfehlung: 12 bis 15 Jahre
2008
Ausstattung/Bilder: 108 p.
Englisch
Abmessung: 232mm x 180mm x 5mm
Gewicht: 231g
ISBN-13: 9780596516475
ISBN-10: 0596516479
Best.Nr.: 23273591