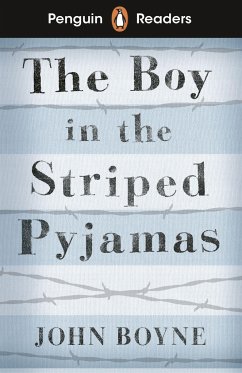 Titles include popular classics, exciting contemporary fiction, and thought-provoking non-fiction, introducing language learners to bestselling authors and compelling content.

The eight levels of Penguin Readers follow the Common European Framework of Reference for language learning (CEFR). Exercises at the back of each Reader help language learners to practise grammar, vocabulary, and key exam skills. Before, during and after-reading questions test readers' story comprehension and develop vocabulary.

Visit the Penguin Readers website
Exclusively with the print edition, readers can unlock online resources including a digital book, audio edition, lesson plans and answer keys.

One day, Bruno's father gets a new job, and the family have to move from Berlin, Germany, to a new place. There is a strange camp at the end of the garden. Bruno is very unhappy and bored until he meets Shmuel. The two boys become very good friends. But why is Shmuel in the camp? And why is he wearing striped pyjamas?