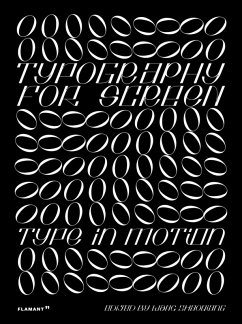 Andere Kunden interessierten sich
auch
für
Produktdetails
Seitenzahl: 240
Erscheinungstermin: Februar 2020
Englisch
Abmessung: 294mm x 220mm x 28mm
Gewicht: 1419g
ISBN-13: 9788417084134
ISBN-10: 8417084134
Artikelnr.: 55618534
MOTION 009: Interview with Alex Frukta
J&J 2018
Grafika Awards Opening Video
Arte Xenius
Nike Custom Typeface Oslo
©2018-GLARE, LLC
Adidas N3XT L3V3L
BBC Radio 1
G8 2018
ZEN, KOMAZAWA, 1592
Balticbest 2018
Blockchain
PROJECT Bi
FIFA World Cup 2018
FOX8 Rebranding
Motion Motion Festival
SURFACE
Bigdrop
Carbone Moving Identity
FOMO
Discovery Truth Files
Alternative Movie Title for Contact
G.G.W.P.
DNC 2018 Theatre Kikker Trailer
Neu Forma Grotesk Font Presentation
Run.wav Opening Title
Mutek 2019 Promotional Trailer
Party Sleep Repeat 2019
NOTYOURSERIES 2 Teaser Video
NOTYOURSERIES 3 Teaser Video
MTV MIAW 18
ONF Pause
Webby Awards Identity
Hohaiyan Rock Festival Image 2018
Catfish Colombia S2 Promo
La Bande Vidéo
BOMA
Summer, an Island
HNY_19
Sigfox "0G World" Open Title
MTV EMA 2018 Teaser
IBM Think 2019
IT & I-An Algorithmic Poem
A&E
Re-Imagine
Ergonofis-Built to Move
Carmageddon
Bold Typo Opener
Made in the Middle
Rodeo Reel
Festival L*Abore 2019
It's Always Sunny in Philadelphia
S13 Identity for FXX
La vita è più meglio
RAD Launch Video
Buck the Vote WEBPAGE: Interview with Cuchillo
Cuchillo Website
AZAB Website
URSA MAJOR SUPERCLUSTER
naked Hub Web Design Concept
Union Merch Website Design
Anthony Acosta Portfolio
Daniel Spatzek Portfolio 2018
MoVida Website
Stanley Kubrick Biography Website
Xtian Miller's Official Website
Inculerate
DEMO Festival
Contemple
Romain Granai's Personal Website
Tim Roussilhe Portfolio
BLK OUT
Safari Riot: Noise Website
souffl.com
BingePlease X Netflix
Gyro Brand Website
Particles Typeface
JA Studio EXPERIMENTAL: Interview with Duncan Brazzil
Kinetic Typography Experiments
Motion Type Research
Motion Poster Series
Goertek Sonic Typeface
More-Typography
Independent Theatre Display Fonts
IBM 5 in 5: Making the Invisible Visible
36 Days of Type by Vaidehi Vartak
36 Days of Type by Andrius
Tamosaitis
Typografik
Vinila
Animated Chinese Characters by Chen Junxian
Fora de lloc. Sexual
Assault Prevention Campaign
Type in Motion Vol. One
36 Days of Kinetic Type
Kinetic Typography Experiments 2019
Kinetic Type Exploration
Animated Chinese Characters by Hunk Xing
36 Days of Type by Nuno Leites
Fire Font
Motion Type Project
Tidy Font
Fixture: A Kinetic Type Specimen
36 Days of Type 2018
EMPTY
EAA Open Days 2019 Posters
36 Days of Type by Sam Burton
I.C.E
36 Days of Type by Sail Ho Studio
Transtype Animation
Semi Permanent Conference Titles
Type in Motion
36 Days of Type by Duncan Brazzil
1.5 Years Creative Mornings.