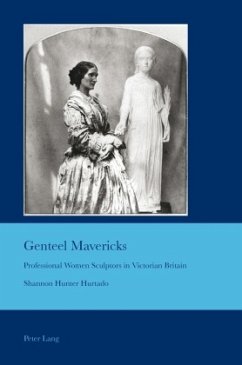 Produktdetails
Cultural Interactions: Studies in the Relationship between the Arts .27
Artikelnr. des Verlages: .430756, 430756
Neuausg.
Erscheinungstermin: 18. Juni 2012
Englisch
Abmessung: 223mm x 149mm x 25mm
Gewicht: 500g
ISBN-13: 9783034307567
ISBN-10: 303430756X
Artikelnr.: 35925257
Contents: Family matters: the effects of family circumstances and expectations upon women's decision to sculpt - Carving out a career: acquiring training, managing business, balancing demands of home and studio - Making their way: self-promotion without social disapproval, choice of career advisors - Characteristics and convictions: reinstating their individual identities, acknowledging themselves as self-conscious agents - Critical appraisals: the quality of women's sculpture assessed alongside quality of critics' judgements - Hoydens or heroines: representation of women sculptors in popular fiction, journalism, advice literature - Impacts: upon Victorian art world and nineteenth-century social culture.