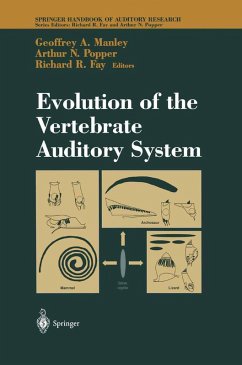 Andere Kunden interessierten sich
auch
für


a brief outline of those aspects of their biology pertinent to their

uses, growth, culturing, product manipulation, population

maintenance and harvesting. The book then goes on to outline the

chemistry of the various products and includes a discussion of their

purification and their commercial uses. These chapters describe ways

by which product yield and variability can be controlled or

manipulated. This section also includes those algae used for food,

agricultural fertilizer, nutrient removal and invertebrate larval

feed. Other topics discussed here include the role of immobilized

algae in biotechnology.

The next section deals with the production and harvesting of algae.

Chapters include the design, operation, efficiency and harvesting

strategies for outdoor pond culture, large vat culture and

bioreactors. The final part of the text considers the future prospects

for algal utilization, potential new products and the application of

new technology to algal utilization.

This book should find a ready readership amongst students and

researchers at all levels studying phycology, or modern biotechnology.
---
The function of vertebrate hearing is served by a surprising variety of sensory structures in the different groups of fish, amphibians, reptiles, birds, and mammals. This book discusses the origin, specialization, and functional properties of sensory hair cells, beginning with environmental constraints on acoustic systems and addressing in detail the evolutionary history behind modern structure and function in the vertebrate ear. Taking a comparative approach, chapters are devoted to each of the vertebrate groups, outlining the transition to land existence and the further parallel and independent adaptations of amniotic groups living in air. The volume explores in depth the specific properties of hair cells that allowed them to become sensitive to sound and capable of analyzing sounds into their respective frequency components. Evolution of the Vertebrate Auditory System is directed to a broad audience of biologists and clinicians, from the level of advanced undergraduate students to professionals interested in learning more about the evolution, structure, and function of the ear.