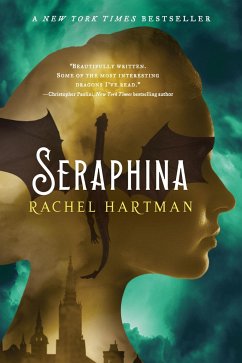 Produktdetails
Verlag: Random House LCC US
Seitenzahl: 528
Altersempfehlung: ab 12 Jahre
Erscheinungstermin: 23. Dezember 2014
Englisch
Abmessung: 208mm x 136mm x 32mm
Gewicht: 415g
ISBN-13: 9780375866227
ISBN-10: 0375866221
Artikelnr.: 36693873
"Seraphina is a quick-paced read, and while the story does pause at times for introspection, it never stalls or grinds to a halt ... It's a tale well told, the author's writing hitting a real high whenever music is involved. Here, her prose verges on the poetic; beautiful, often haunting, descriptions abound ... In Seraphina, Rachel Hartman has created a likeable, gutsy heroine, one who isn't flawless or afraid to make mistakes."