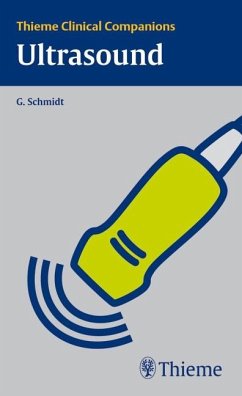 Andere Kunden interessierten sich
auch
für


What differential diagnoses should be considered for specific signs and symptoms?
When can ultrasound advance the diagnosis?
What are the typical sonographic signs that suggest a diagnosis?
The book describes systematic approaches to the ultrasound examination of specific organs and organ systems, postoperative ultrasound, with emphasis on scanning protocols, normal findings, and possible abnormal findings and their significance. Color-coded sections aid rapid reference to topics of interest.