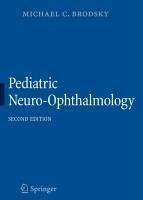 "Since the original publication of Pediatric Neuro-Ophthalmology nearly fourteen years ago, interest in the field has burgeoned. Pediatric ophthalmology and pediatric neurology subspecialty conferences often include symposia dedicated to recent advances in pediatric neuro-ophthalmology. Technical advances in neuroimaging have given rise to a more integrated mechanistic classification of neuro-ophthalmological disease in children. Our understanding of neurodevelopmental disorders of the visual system has expanded, longstanding monoliths have been dissembled into component parts, basic molecular mechanisms have taken center stage, and genetic underpinnings have become definitional. Evolutionary alterations can now be observed at the level of the gene, adding a new dimension to our understanding of disease pathogenesis. New classifications now encompass clinically disparate conditions. Descriptive definitions have been supplanted by mechanistic ones, and clinical definitions superseded by genetic ones. Our concept of disease pathogenesis has been revised and in some cases overturned. Bearing witness to these remarkable advancements has compelled me to enhance and expand the first edition of Pediatric Neuro-Ophthalmology into this new and revised one.
"In the first edition of this book, our goal was to present the clinical characteristics, diagnostic evaluation, and therapeutic options for the common neuro-ophthalmologic disorders of childhood. In so doing, we designed the book to be provide a narrative journey through the thought processes involved in the clinical management of these disorders. In this edition, I have retained the basic narrative format of original book, while expanding the exploration of these complex visual disorders in the context of the many new scientific advancements and discoveries that have come to light. These conditions are fun to diagnose, fascinating to understand, and gratifying to manage." --
from the Preface to the 2nd Edition.
---
Dieser Download kann aus rechtlichen Gründen nur mit Rechnungsadresse in A, B, BG, CY, CZ, D, DK, EW, E, FIN, F, GB, GR, HR, H, IRL, I, LT, L, LR, M, NL, PL, P, R, S, SLO, SK ausgeliefert werden.
Produktdetails
Verlag: Springer New York
Erscheinungstermin: 23.03.2010
Englisch
ISBN-13: 9780387690698
Artikelnr.: 37287974
1 The Apparently Blind Infant.- 2 Congenital Optic Disc Anomalies.- 3 The Swollen Optic Disc in Childhood.- 4 Optic Atrophy in Children.- 5 Transient, Unexplained, and Psychogenic Visual Loss in Children.- 6 Ocular Motor Nerve Palsies in Children.- 7 Complex Ocular Motor Disorders in Children.- 8 Nystagmus in Infancy and Childhood.- 9 Torticollis and Head Nodding.- 10 Neuro-Ophthalmologic Manifestations of Neurodegenerative Disease in Childhood.- 11 Neuro-Ophthalmologic Manifestations of Systemic and Intracranial Disease.
From the reviews of the second edition: "This book is written for students and practitioners … and is most likely to be used by pediatric ophthalmologists or neurologists, but is relevant for pediatricians, neurosurgeons, and general ophthalmologists or neurologists. … Throughout the book, excellent figures and tables help readers visualize both the clinical examination findings and radiologic abnormalities associated with the disease process. … This is a high quality, up-to-date, and creative work that provides a comprehensive overview of the complex field of pediatric neuro-ophthalmology." (Stacy L. Pineles, Doody's Review Service, July, 2010)
"For those with sufficient time and interest, reading the book in its entirety will prove a worthwhile and interesting achievement. However, for others, it will prove more useful as a reference for looking up specific cases or problems and as such will provide a detailed understanding of any subject within the area." Eye News