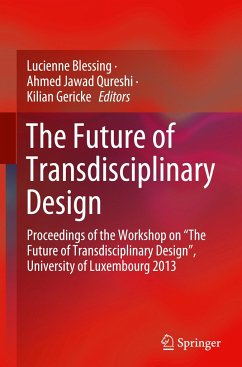 Andere Kunden interessierten sich
auch
für


'The Future of Transdisciplinary Design' contains a selection of research papers in the following areas related to transdisciplinary design:

-Approaches

-Tools and methods

-Management and collaboration

-Distributed and culturally diverse teams

-Modeling, representing and managing information

-Education and training

A transdisciplinary design process is a design process involving the integrated use of knowledge, methods and tools from various disciplines. Design of product/services increasingly requires cross-disciplinary collaboration, and integration of specialized knowledge from different disciplines is necessary to tackle complex and large scale design problems. This book provides a valuable reference to researchers, professionals and PhD students in the field of engineering design and product development. Design practitioners and those involved in product development in the manufacturing industry will equally benefit from the research presented as well as future advances in this research.