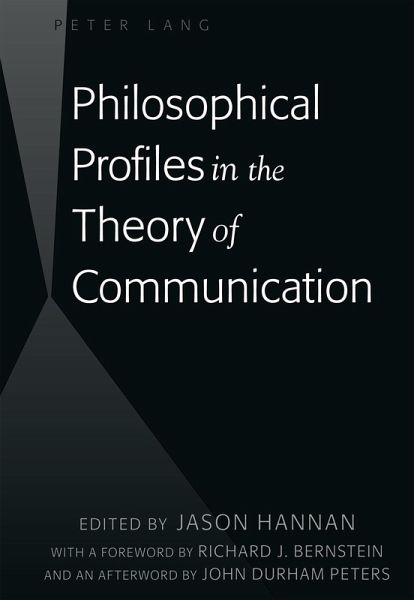 Andere Kunden interessierten sich
auch
für
---
Dieser Download kann aus rechtlichen Gründen nur mit Rechnungsadresse in A, B, BG, CY, CZ, D, DK, EW, E, FIN, F, GR, HR, H, IRL, I, LT, L, LR, M, NL, PL, P, R, S, SLO, SK ausgeliefert werden.
Produktdetails
Erscheinungstermin: 19. März 2012
Englisch
ISBN-13: 9781453902028
Artikelnr.: 38408010
Contents: Jason Hannan: Hannah Arendt: Public Action, Sociality, and Permanence in the World - Stuart Poyntz: Seyla Benhabib: Foundations for Critical Communication Theory and Praxis - Andrew R. Smith: Richard J. Bernstein: Engaged Pluralist and Dialogical Exemplar - Vincent Colapietro: Robert Brandom: Inference and Meaning - Kevin Scharp: Martin Buber: Bearing Witness to an Experience - Rob Anderson/Kenneth N. Cissna: Ernst Cassirer: Communication, Rhetoric, and Symbolic Form - Thomas A. Discenna: Donald Davidson: The Interpretational Constitution of Meaning - Eli Dresner: Gilles Deleuze: Communicating Sense - Alexander Kozin: Daniel C. Dennett: Communication, Evolution, and Self - David L. Thompson: Hans-Georg Gadamer: Philosophical Hermeneutics and the Interplay of Understanding and Meaning - Ronald C. Arnett: Sandra Harding: The Less False Accounts of Feminist Standpoint Epistemology - Linda Steiner: William James: Among the Machines - Chris Russill: Jacques Lacan: Psychoanalysis With(in) Communication - Christian Lundberg: Emmanuel Levinas: Contact and Interruption - Amit Pinchevski: Niklas Luhmann: Society as a System of Communication - Hans-Georg Moeller: Alasdair MacIntyre: Tradition and Disagreement - Jason Hannan: Charles S. Peirce: Signs of Inquiry - Mats Bergman: Paul Ricoeur: A Philosophy of Communicative Praxis - Fadoua Loudiy: Ludwig Wittgenstein: From Language to Forms of Life.
"There are many philosophers who have struggled with conceptions of communication, whether in constructing a philosophy of mind, of language, or of being. The editor of this volume has wisely selected the works of philosophers who are less known in the communication literature, yet have something to say to its students and scholars. To shed light on the positions these philosophers have taken, these essays reveal not only their life experiences and personal struggles, but also who influenced them. Thus, the volume reproduces a fascinating network of intellectual connections that can enrich the conversations among present generations of communication theorists. Reading this volume is a pleasure and an encouragement to go on." (Klaus Krippendorff, Gregory Bateson Professor for Cybernetics, Language, and Culture, University of Pennsylvania)
"'Philosophical Profiles in the Theory of Communication' extends the discourse in philosophy of communication from its familiar sources in continental thought to include important but relatively neglected twentieth-century figures in analytic philosophy, pragmatism, feminism and other traditions. An impressive group of academic philosophers and communication theorists have contributed chapters, each of which profiles a philosopher's intellectual context, distinct views on communication, and importance for the field. Students as well as professional scholars in communication theory and philosophy will profit from reading this book."
(Robert T. Craig, University of Colorado at Boulder)