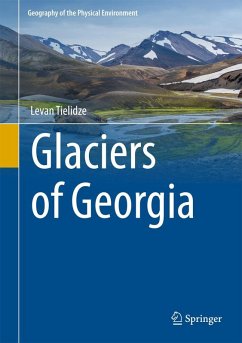 Produktdetails
Geography of the Physical Environment
Artikelnr. des Verlages: .978-3-319-50570-1
1st ed. 2017
Erscheinungstermin: 22. Februar 2017
Englisch
Abmessung: 261mm x 182mm x 15mm
Gewicht: 504g
ISBN-13: 9783319505701
ISBN-10: 331950570X
Artikelnr.: 46980760
Chapter 1. Introduction.- Part I: Modern Glaciers of Georgia.- Chapter 2. Main Factors of the Glaciers Formation.- Chapter 3. The New Inventory and General Description of the Modern Glaciers.- Chapter 4. The Morphological Types, Exposition, Snow and Firn Line Location of the Glaciers of Georgia.- Chapter 5. Dynamics of the Glaciers of Georgia.- Part II. Evolution of Glaciations in the Late Pleistocene and Holocene.- Chapter 6. Late Pleistocene and Holocene Glaciation.