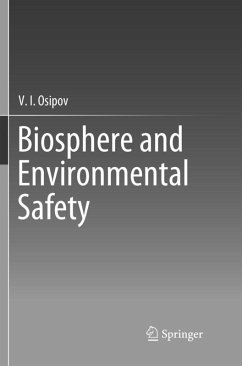 Produktdetails
Artikelnr. des Verlages: 978-3-030-08209-3
Softcover reprint of the original 1st ed. 2019
Seitenzahl: 64
Erscheinungstermin: 1. Februar 2019
Englisch
Abmessung: 235mm x 155mm x 3mm
Gewicht: 120g
ISBN-13: 9783030082093
ISBN-10: 3030082091
Artikelnr.: 56910617
Introduction.- Biosphere as a still unlearned living sphere.- How many of us will be? Population of the Earth.- Technogenesis and Its impact on the biosphere state.- Populaltion load. Adaptation corridor of a man.- What does happen with the climate?.- Living with natural disaster risk.- Market economy and ecology.- Nature conservation and nature use. Ecological safety.- Nature as a living soul. Moral aspect.- Future of civilization V.I. Verndasky and the noospher History of ecological crises on the Earth Ripening of the modern ecological crisis. Will the civilization survive? Conclusion.