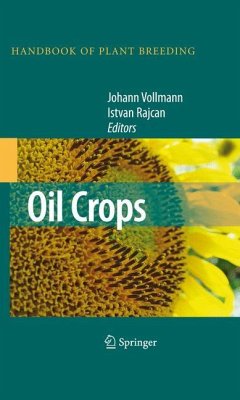 Andere Kunden interessierten sich
auch
für
---
When one is privileged to participate long enough in a professional capacity, certain trends may be observed in the dynamics of how challenges are met or how problems are solved. Agricultural research is no exception in view of how the plant sciences have moved forward in the past 30 years. For example, the once grand but now nearly forgotten art of whole plant physiology has given way almost completely to the more sophisticated realm of molecular biology. What once was the American Society of Plant Physiologists' is now the American Society of Plant Molecular Biology; a democratic decision to indemnify efforts to go beyond the limits of the classical science and actually begin to understand the underlying biological basis for genetic regulation of metabolic mechanisms in plants. Yet, as new technologies open windows of light on the inner workings of biological processes, one might reminisce with faint nostalgia on days long past when the artisans of plant physiology, biochemistry, analytical chemistry and other scientific disciplines ebbed and waned in prominence. No intentional reference is made here regarding Darwinism; the plant sciences always have been extremely competitive. Technology is pivotal. Those who develop and/or implement innovative concepts typically are regarded as leaders in their respective fields. Each positive incremental step helps bring recognition and the impetus to push a scientific discipline forward with timely approaches to address relevant opportunities.
Produktdetails
Handbook of Plant Breeding 4
Artikelnr. des Verlages: 11965305
Erscheinungstermin: 27. Oktober 2009
Englisch
Abmessung: 241mm x 160mm x 39mm
Gewicht: 1110g
ISBN-13: 9780387775937
ISBN-10: 0387775935
Artikelnr.: 23335065
Foreword.- Preface.- Oil Crop Breeding and Genetics.- Modifying Vegetable Oils for Food and Non-Food Purposes.- Soybean.- Oilseed Rape.- Other Brassicas.- Sunflower.- Flax.- Cotton.- Peanut.- Castor.- Oil Palm.- Coconut.- Olive.- Safflower.- Poppy.- Hull-Less Oil Seed Pumpkin.- Maize for Oil.- New Crops Breeding: Lesquerella.- Cuphea.-Index.