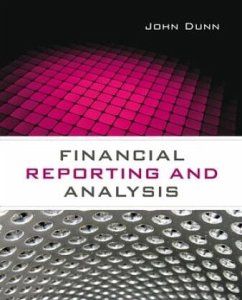 Andere Kunden interessierten sich
auch
für


'Financial Reporting and Regulation' explains the meaning behind the rules of financial reporting, as opposed to just the implementation of these rules. It contains sufficient detail on the application of standards to enable the reader to appreciate the effects of the rules, and the logic behind them is described in terms of the reasoning and history behind their development. This will give readers a more informed insight of the regulations than many of the "practical" books currently on the market.
Produktdetails
Artikelnr. des Verlages: 14569503000
Seitenzahl: 392
Erscheinungstermin: 22. Januar 2010
Englisch
Abmessung: 233mm x 190mm x 23mm
Gewicht: 726g
ISBN-13: 9780470695036
ISBN-10: 047069503X
Artikelnr.: 25843511
Published Accounts
Introduction
Enron - an extreme case of bad accounting
Principals and agents
Presentation of financial statements
Preparing a set of financial statements
Some important points about preparing the statements
Summary
Appendix - basic bookkeeping and property, plant and equipment
Tutorial questions
Questions with answers
Overview of Regulation
Introduction
A brief history
Standard setting in the UK
International standards
Standard setting in the real world 2/10
The external auditor
Summary
Tutorial questions
Form and Context of an Annual Report
Introduction
Preparing financial statements in the real world
Avoiding headaches
Summary
Tutorial questions
Academic Research and Reporting Regulation
Introduction
Sources of information and understanding
The Accounting literature
Positive research
Critical research
"Business accounting"
Summary
Tutorial questions
The Conceptual Framework
Introduction
The need for a conceptual framework
The quest for a conceptual framework
Do we have a conceptual framework?
Summary
Tutorial questions
Accounting for tax
Introduction
Some basic tax rules
Dealing with forecasting errors
IAS 12 - Income Taxes
Deferred tax
A word about timing differences
The history of deferred tax in the UK
IAS 12 and deferred tax
Presentation requirements
Summary
Tutorial questions
Reporting Earnings and Earnings Quality
Introduction
Earnings per share and some dubious algebra
IAS 1 and some solutions
IAS 8 and some further clarifications
Discontinued activities
Segmental reporting
Summary
Tutorial questions
Accounting for Property, Plant and Equipment
Introduction
The nature of tangibles
Recognition
Depreciation
Revaluing assets
Impairment
Investment properties
Disclosure requirements
Summary
Tutorial questions
Accounting for Intangibles
Introduction
The nature of intangibles
Definition and recognition
Accounting choices
IAS 38
Development and other internally generated intangibles
Recognition of an expense
Measurement after recognition
Disclosure
Summary
Tutorial Questions
Accounting for Inventory
Introduction
The problems with inventory
IAS 2
Construction contracts
IAS 11
Summary
Tutorial questions
Accounting for Liabilities
Introduction
The problems with liabilities
Leasing
Debt v equity
Summary
Tutorial questions
Introduction to Consolidation
Introduction
Groups of companies
Imagine...
What is a subsidiary?
Publishing group accounts
Summary
Tutorial questions
The Mechanics of Consolidation
Introduction
The basic principles
Cost of control
Inter-company trading and balances
Minority interests
Summary
Tutorial questions
In Summary
Overview of accounting - what have we learned?