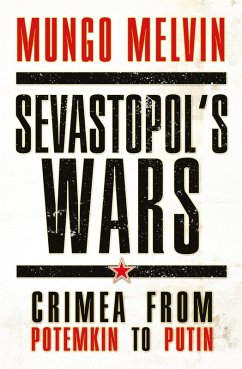 Geräte: eReader

mit Kopierschutz

Größe: 66.48MB
Andere Kunden interessierten sich
auch
für
The first book in any language to cover the full history of Russia's historic Crimean naval citadel, from its founding through to the current tensions that threaten the region.

Founded by Catherine the Great, the maritime city of Sevastopol has been fought over for centuries. Crucial battles of the Crimean War were fought on the hills surrounding the city, and the memory of this stalwart defence inspired those who fruitlessly battled the Germans during World War II. Twice the city has faced complete obliteration yet twice it has risen, phoenix-like, from the ashes.

In this groundbreaking volume, award-winning author Mungo Melvin explores how Sevastopol became the crucible of conflict over three major engagements - the Crimean War, the Russian Civil War and World War II - witnessing the death and destruction of countless armies yet creating the indomitable 'spirit of Sevastopol'.

By weaving together first-hand interviews, detailed operational reports and battle analysis, Melvin creates a rich tapestry of history.