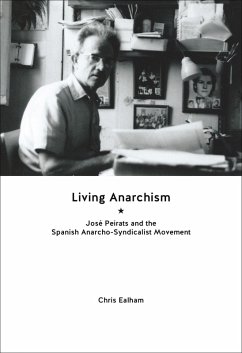 Geräte: eReader

mit Kopierschutz

Größe: 3.44MB
Andere Kunden interessierten sich
auch
für


"Magnificent."—Paul Preston, author of The Spanish Holocaust

Brick maker by trade, revolutionary anarchist and historian by default; this is a study of the life of José Peirats (1908-1989) and the labor union that gave him life, the CNT. It is the biography of an individual but also of a collective agent—the working class Peirats was born into—and the affective ties of kinship, friendship, and community that cemented into a movement, the most powerful of its type in the world.

Chris Ealham is the author of Anarchism and the City: Revolution and Counter-revolution in Barcelona, 1898-1937.
---
Dieser Download kann aus rechtlichen Gründen nur mit Rechnungsadresse in A, D ausgeliefert werden.