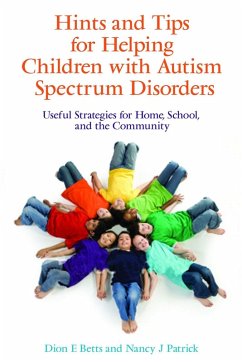 Geräte: eReader

mit Kopierschutz

Größe: 0.42MB
Dion E. Betts and Nancy J. Patrick provide creative, practical strategies to help parents and caregivers to support their child, and to enable their child to develop the social skills needed to manage and enjoy daily life to the fullest. The book is split into five parts: home life, hygiene, community, medical, and schools and organizations. Common problem areas are also tackled in a toolkit section, which includes checklists, 'to do' lists, visual schedules, and mnemonics to aid memory and retrieval.
Hints and Tips for Helping Children with Autism Spectrum Disorders is an essential aid for parents and carers to make small and simple changes that result in big improvements in the quality of life of children, their families, and carers.
---
Dieser Download kann aus rechtlichen Gründen nur mit Rechnungsadresse in A, D ausgeliefert werden.