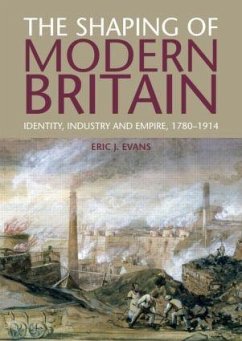 Andere Kunden interessierten sich
auch
für


Ranging across the developing empire, and dealing with such central institutions as the church, education, health, finance and rural and urban life, The Shaping of Modern Britain provides an unparallelled account of Britain's rise to superpower status. Particular attention is given to the Great Reform Act of 1832, and the implications of the 1867 Reform Act are assessed. The book discusses:

- the growing role of the central state in domestic policy making

- the emergence of the Labourparty

- the Great Depression

- the acquisition of a vast territorial empire

Comprehensive, informed and engagingly written, The Shaping of Modern Britain will be an invaluable introduction for students of this key period of British history.