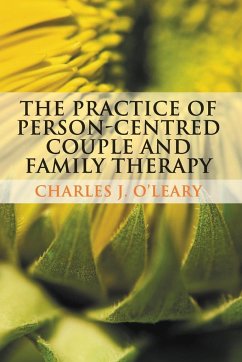 This inviting and insightful book is for all practitioners of family and couple therapy who seek a deeper understanding of the potential of the therapeutic relationship for facilitating change and reconciliation in their clients. Its wealth of discussion, examples and advice will also be invaluable for trainees considering a career in this field.
---
In The Practice of Person Centred Couple and Family Therapy, Charles O'Leary offers a rich description of relationship therapy that draws on the resources of both person-centred psychotherapy and systemic and family therapy to present a skilful, respectful and empathic approach to working with couples and families. Grounded in detailed descriptions of client goals and predicaments, the book takes an inside look at the therapist's options and decision-making with both clarity and compassion. Written in a refreshing, lively and personal style, the book: . Provides an abundance of ideas and techniques relevant to each step of the therapeutic process. . Addresses the complexity of family and couple therapy, including chapters on working with same-sex couples and working with children and adolescents. . Offers humanistic depth and breadth to a challenging area of practice, with a strong value base and a philosophy that always privileges the client's viewpoint. Clear, concise, and highly readable, this is a vital, thought-provoking text for students, trainees and practitioners of counselling and psychotherapy working with couples and families.
Produktdetails
Seitenzahl: 200
Erscheinungstermin: 29. November 2011
Englisch
Abmessung: 233mm x 158mm x 12mm
Gewicht: 310g
ISBN-13: 9780230233188
ISBN-10: 023023318X
Artikelnr.: 34440355
Introduction.
The Challenges of Person
Centred Relationship Therapy.
The Tasks of a Relationship Therapist.
Staying Personal while Thinking Systems.
The Core Conditions of the Person
Centred Approach.
Couple Therapy: A Person
Centred Way.
Person
centred Therapy with Gay and Lesbian couples.
Family Therapy with Children and Adolescents.
A Person
Centred Couple and Family Therapist.