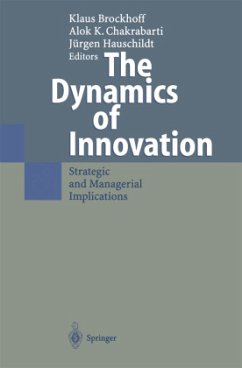 Andere Kunden interessierten sich
auch
für
---
Jorg Bensinger, a group head of Audi corporation's R&D depart ment, had been waiting for long to find a chance to advertise his idea of a four-wheel drive for passenger cars to one of the board mem bers. Favorable experiences had been collected in drive tests with the lItis, a jeep-like car developed for use in the German army. The ex periences showed extremely good performance on icy roads and in snow. Bensinger's chance came in February of 1977, when he could talk to Ferdinand Piech, then R&D vice president of Audi and a technology buff. At this time Audi wasn't quite considered as a tech nological leader in the public. Technology based innovations were expected from Mercedes or Porsche by many customers. Piech, Ben singer, and others sensed that introducing the four-wheel drive to passenger cars could initiate a strategic change. Under great secrecy development work and prototype construction were commissioned. One obstacle seemed to be space requirements for the gear-box. Hans Nedvidek, former race-track engineer in the Mercedes team, was assigned to the team, and he developed an ingenious solution to the problem. It took until September of 1977 until other board mem bers were informed, and after some rallying the board found a con sensus in the next month to authorize further development steps for a four-wheel drive car. However, Audi is a subsidiary of Volkswagen Corp. The accord of the much bigger mother had to be secured.
Produktdetails
Artikelnr. des Verlages: 10717162
1999.
Erscheinungstermin: 28. April 1999
Englisch
Abmessung: 240mm x 162mm x 25mm
Gewicht: 660g
ISBN-13: 9783540656593
ISBN-10: 3540656596
Artikelnr.: 09182121
Strategic dynamics: P. Bierly, A.K. Chakrabarti: Managing through industry fusion.- K. Brockhoff: Dynamics of technological competencies.- F. Damanpour, S. Gopalakrishnan: Organizational adaptation and innovation: The dynamics of adopting innovation types.- J. Leker: Strategic dynamics and corporate performance: A longitudinal assessment.- H. Ernst: Evaluation of dynamic technological developements by means of patent data.- D. Harhoff: Innovation objectives, managerial education and firm performance - an exloratory analysis.- Dynamics in project management: J. Hauschildt: Promotors and champions in innovations - development of a research paradigm.- S. K. Markham: A longitudinal examination of how champions influence others to support their projects.- J. Hauschildt: Opposition to innovations - destructive or constructive?.- H. Gemünden, M. Högl, T. Lechler, A. Saad: Starting conditions of successful European R&D consortia.- E. Kessler, A. K. Chakrabarti: Concurrent development and product innovations.- G. Farris: Patterns in high-impact innovation.