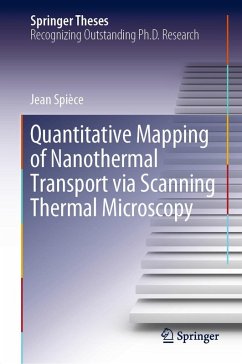 Produktdetails
Springer Theses
Artikelnr. des Verlages: 978-3-030-30812-4
1st ed. 2019
Seitenzahl: 176
Erscheinungstermin: 30. Oktober 2019
Englisch
Abmessung: 241mm x 160mm x 15mm
Gewicht: 418g
ISBN-13: 9783030308124
ISBN-10: 303030812X
Artikelnr.: 57378888
Outline and motivations.- Background Review.- SThM Experimental Models and Setups for Exploring Nanoscale Heat Transport.- Quantitative Thermal Transport Measurements in Nanostructures.- Three Dimensional Mapping of Thermal Properties.- Nanoscale Thermal Transport in Low Dimensional Materials.- Thermoelectric Phenomena in Graphene Constrictions.- Conclusion and Perspectives.- Appendices.