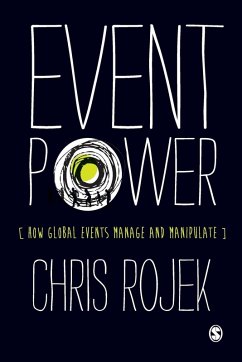 Produktdetails
Verlag: SAGE PUBN
New
Seitenzahl: 216
Erscheinungstermin: 6. März 2013
Englisch
Abmessung: 233mm x 156mm x 15mm
Gewicht: 337g
ISBN-13: 9780857025180
ISBN-10: 085702518X
Artikelnr.: 36684328
Preface: The Goodwill Newsletter
What Is Event Management?
What Are the Main Types of Event?
Why Is 'Moral Regulation' Relevant?
How Is Event Cognition Formulated?
How Are Global Events Organized?
What Do Cyclical Events Do?
Why Are We Drawn to Events?
What Is Event Consciousness?
What Do Single-Issue Events Do?
Why Are Events So Emotional?
What Is Event Appropriation?
Do Global Events Have a Future?