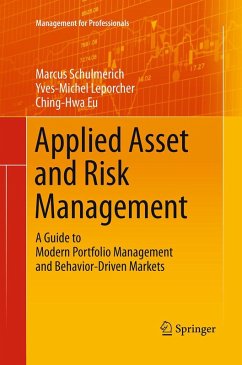 Andere Kunden interessierten sich
auch
für


- Why do crashes happen when in theory they should not?

- How do investors deal with such crises in terms of their risk measurement and management and as a consequence, what are the implications for the chosen investment strategies?

The book presents and discusses two different approaches to finance and investing, i.e., modern portfolio theory and behavioral finance, and provides an overview of stock market anomalies and historical crashes. It is intended to serve as a comprehensive introduction to asset and risk management for bachelor's and master's students in this field as well as for young professionals in the asset management industry. A key part of this book is the exercises to further demonstrate the concepts presented with examples and a step-by-step business case. An Excel file with the calculations and solutions for all 17 examples as well as all business case calculations can be downloaded at extras.springer.com.