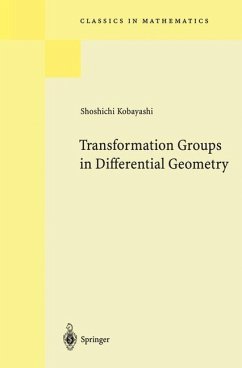 Andere Kunden interessierten sich
auch
für

3, 4 and 5. The concept of G-structure or that of pseudo-group structure enables us to treat most of the interesting geo metric structures in a unified manner. In
8, we sketch the relationship between the two concepts. Chapter I is so arranged that the reader who is primarily interested in Riemannian, complex, conformal and projective structures can skip
5, 6, 7 and 8. This chapter is partly based on lec tures I gave in Tokyo and Berkeley in 1965.