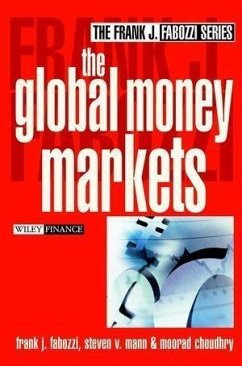 ---
Dieser Download kann aus rechtlichen Gründen nur mit Rechnungsadresse in A, D ausgeliefert werden.
Produktdetails
Verlag: John Wiley & Sons
Seitenzahl: 336
Erscheinungstermin: 03.02.2003
Englisch
ISBN-13: 9780471445647
Artikelnr.: 37301771
About the Authors. Acknowledgements. Introduction. Money Market Calculations. U.S. Treasury Bills. Agency Instruments. Corporate Obligations:Commercial Paper and Medium
Term Notes. Debt Obligations of Financial Institutions. Floating
Rate Securities. Repurchase and Reverse Repurchase Agreements. Short
Term Mortgage
Backed Securities. Short
Term Asset
Backed Securities. Futures and Forward Rate Agreements. Swaps and Caps/Floors. Asset and Liability Management. Bank Regulatory Capital. Index.