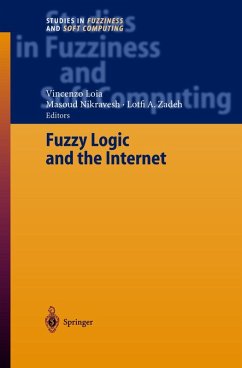 Andere Kunden interessierten sich
auch
für
---
With the daily addition of million documents and new users, there is no doubt that the World Wide Web (WWW or Web shortly) is still expanding its global information infrastructure. Thanks to low-cost wireless technology, the Web is no more limited to homes or offices, but it is simply everywhere. The Web is so large and growing so rapidly that the 40 million page "WebBase" repository of Inktomi corresponds to only about 4% of the estimated size of the publicly indexable Web as of January 2000 and there is every reason to believe these numbers will all swell significantly in the next few years. This unrestrainable explosion is not bereft of troubles and drawbacks, especially for inexpert users. Probably the most critical problem is the effectiveness of Web search engines: though the Web is rich in providing numerous services, the primary use of the Internet falls in emails and information retrieval activities. Focusing in this latter, any user has felt the frustrating experience to see as result of a search query overwhelming numbers of pages that satisfy the query but that are irrelevant to the user.
Produktdetails
Studies in Fuzziness and Soft Computing Vol.137
Verlag: Springer, Berlin
2004
Seitenzahl: 340
Erscheinungstermin: 8. Januar 2004
Englisch
Abmessung: 241mm x 160mm x 23mm
Gewicht: 620g
ISBN-13: 9783540201809
ISBN-10: 3540201807
Artikelnr.: 12302362
Fuzzy Logic and the Internet: Web Intelligence.- Fuzzy Logic and Rank Aggregation for the World Wide Web.- Automatic Learning of Multiple Extended Boolean Queries by Multiobjective GA-P Algorithms.- An Approximate Querying Environment for XML Data.- Information Gathering on the Internet Using a Distributed Intelligent Agent Model with Multi-Granular Linguistic Information.- A Time-Completeness Tradeoff on Fuzzy Web-Browsing Mining.- A Fuzzy Logic Approach for Content-Based Audio Classification and Boolean Retrieval.- Soft Computing Technology for Dynamic Web Pages Categorization.- Text Mining using Fuzzy Association Rules.- BISC Decision Support System: University Admission System.- Web Mining in Soft Computing Framework: A Survey.- A decision support tool for web-shopping using Product Category Summarization.- Logo Recognition and Detection with Geostatistical, Stochastic, and Soft-Computing Models.- Fuzzy Web Information Classification Agents.