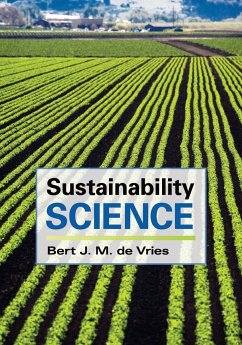 Produktdetails
Verlag: Cambridge University Press
Erscheinungstermin: Februar 2013
Englisch
Abmessung: 254mm x 179mm x 40mm
Gewicht: 1252g
ISBN-13: 9780521184700
ISBN-10: 0521184703
Artikelnr.: 35481970
1. Introduction; 2. The systems dynamics perspective; 3. In search of sustainability: past civilizations; 4. The world in the past 300 years: the Great Acceleration; 5. Sustainability: concerns and definitions; 6. Quality of life: on values, knowledge and worldviews; 7. Energy fundamentals; 8. On knowledge and models; 9. Ecosystems; 10. Human populations and human behaviour; 11. Agro-food systems; 12. Renewable resources: water, fish and forest; 13. Non-renewable resources: the industrial economy; 14. Towards a sustainable economy; 15. Outlook on the futures.
'Achieving some sort of sustainability will be THE focus of global societies in the twenty-first century. To be successful, our leaders will need a perspective of centuries, the full breadth of scientific insights, system thinking skills, great cultural sensitivity, and an awareness of spiritual values. All of these are offered in this wonderful, unique text, which will be useful for decades.' Dennis Meadows, co-author of The Limits to Growth