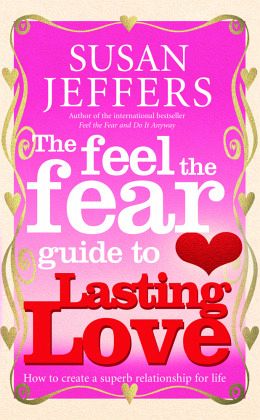 In Susan Jeffers'International bestseller Feel The Fear And Do It Anyway, millions of people discovered many empowering ways to push through their fear of moving forward in life. In The Feel The Fear Guide to Lasting Love the author now provides the insights and tools necessary for making lasting love a reality instead of an unfulfilled dream. This unique and unusual book is filled with stories, exercises, humour and great wisdom. You will learn how to deal with many common relationship issues including: Communication; Trust; Sex, Changing Times; Children; Money; Inlaws; Compatibility; Appreciation...and so much more. You will find inspiration whether you are: Not in a relationship and asking what you're doing wrong In a lacklustre relationship and hoping to create more closeness and caring Thinking of ending your relationship and wondering if you can save it In a happy relationship and wanting to make it even better A relationship counsellor looking for new insights. This remarkable book will bring you the confidence and skills to create a love that can last. A major book by Susan Jeffers on love, developing the theme of the phenomenally successful Feel The Fear And Do It Anyway

Feel the Fear and Do It Anyway has sold a million copies round the world since 1987, and is still one of the top ten bestsellers in the category of personal development. In this book, Susan Jeffers takes the approach and practical strategies that made her first such a success and applies them to the subject that is closest to all our hearts: Love. The author explains that, although most people desire a wonderful relationship, too many of us don't really understand what love truly means. We say we love people in our lives yet, too often, we don't act very lovingly. Nor do we choose our partners wisely. This lack of understanding about love is reflected in the ever-increasing divorce rate and the huge number of people who ask with a deep yearning in their hearts: Why is love so hard?

The Feel The Fear Guide To... Lasting Love shows what real love actually looks like, how to learn the essentials for finding it - and how to make it last a lifetime. It also lays out solutions to common problems and explains the destructive power of fear. Full of Jeffers' own experiences, humour and down-to-earth techniques, as well as the wisdom of others, this book will show us all how to enjoy the delight, satisfaction, peace and caring that true love can bring us.

Produktdetails
Verlag: Vermilion
Seitenzahl: 256
2007
Englisch
Abmessung: 198mm x 129mm x 16mm
Gewicht: 170g
ISBN-13: 9780091900243
ISBN-10: 0091900247
Best.Nr.: 20986919