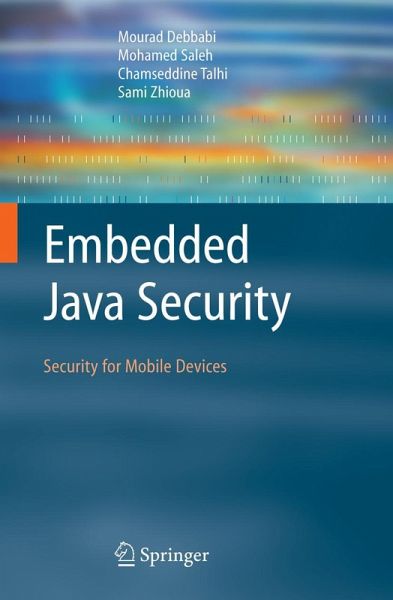 This book is a comprehensive presentation of embedded Java security. It is compared with the security model of the Java 2 Standard Edition in order to view the impact of limited resources on security. No other book specifically addresses the topic of embedded Java security. Furthermore, the book provides hints and suggestions as ways for hardening security, and offers researchers and practitioners alike a broader and deeper understanding of the issues involved in embedded Java security, and - as a larger view - mobile devices security. The author is a well-known authority and expert in mobile computing and embedded devices.
Produktdetails
Verlag: Springer, Berlin
Best.Nr. des Verlages: 11667285
2007.
Seitenzahl: 260
2007
Ausstattung/Bilder: 2007. xiv, 246 S. 38 SW-Abb., 37 Tabellen
Englisch
Abmessung: 235mm x 155mm x 22mm
Gewicht: 490g
ISBN-13: 9781846285905
ISBN-10: 1846285909
Best.Nr.: 20880168
Java ME Platform.- Java ME Virtual Machines.- Connected Limited Device Configuration.- Mobile Information Device Profile.- Java ME-CLDC Security.- Java ME CLDC Security Analysis.- Risk Analysis.- Common Criteria Investigation.- Standards.- Conclusion.
From the reviews:

"This book addresses the very important and timely topic of security on mobile wireless devices. ... this is a convincing book, written in a clear style, that addresses a hot topic. It can be very useful to postgraduates and security engineers, who design or manage mobile systems." (D. Grigoras, Computing Reviews, December, 2008)