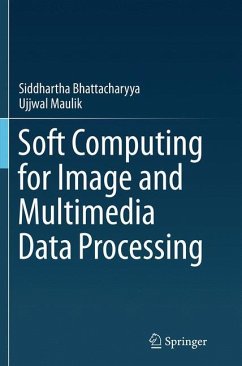 Andere Kunden interessierten sich
auch
für


The authors start with a comprehensive tutorial on the basics of brain structure and learning, and then the key soft computing techniques, including evolutionary computation, neural networks, fuzzy sets and fuzzy logic, and rough sets. They then present seven chapters that detail the application of representative techniques to complex image processing tasks such as image recognition, lighting control, target tracking, object extraction, and edge detection. These chapters follow a structured approach with detailed explanations of the problems, solutions, results, and conclusions.

This is both a standalone textbook for graduates in computer science, electrical engineering, system science, and information technology, and a reference for researchers and engineers engaged with pattern recognition, image processing, and soft computing.


Produktdetails
Verlag: Springer / Springer, Berlin
Artikelnr. des Verlages: 978-3-662-51359-0
Softcover reprint of the original 1st ed. 2013
Seitenzahl: 284
Erscheinungstermin: 23. August 2016
Englisch
Abmessung: 235mm x 155mm x 15mm
ISBN-13: 9783662513590
ISBN-10: 3662513595
Artikelnr.: 45509624
Chap. 1 Introduction.- Chap. 2 Transformation-Invariant Image Recognition Using Multilayer Perceptron.- Chap. 3 Energy Efficient Intelligent Lighting Control Using a Multilayer Perceptron.- Chap. 4 Target Tracking Using Fuzzy Hostility Induced Segmentation of Optical Flow Field.- Chap. 5 Binary Object Extraction by Bidirectional Self-organizing Neural Network Architecture.- Chap. 6 Multilevel Object Extraction by BDSONN Architecture.- Chap. 7 Color Object Extraction by Parallel BDSONN Architecture.- Chap. 8 Gray-Scale Image Edge Detection Using Rough Sets.- References.- Index.