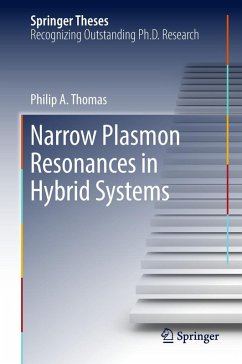 Andere Kunden interessierten sich
auch
für


In this book the author explores two different approaches to attaining narrow plasmon resonances: in gold nanoparticle arrays by utilising diffraction coupling, and in copper thin films covered by a protective graphene layer. The performance of these resonances is then considered in a number of applications. Nanoparticle arrays are used along with an atomic heterostructure as elements in a nanomechanical electro-optical modulator that is capable of strong, broadband modulation. Strong coupling between diffraction-coupled plasmon resonances and a gold nanoparticle array and guided modes in a dielectric slab is used to construct a hybrid waveguide. Lastly, the extreme phase sensitivity of graphene-protected copper is used to detect trace quantities of small toxins in solution far below the detection limit of commercial surface plasmon resonance sensors.


Produktdetails
Springer Theses
Artikelnr. des Verlages: 978-3-319-97525-2
1st ed. 2018
Erscheinungstermin: 11. Januar 2019
Englisch
Abmessung: 241mm x 160mm x 13mm
Gewicht: 354g
ISBN-13: 9783319975252
ISBN-10: 3319975250
Artikelnr.: 53018123
Plasmonics.- Two-dimensional Materials.- Super-narrow, Extremely High Quality Collective Plasmon Resonances at Telecommunication Wavelengths.- Nanomechanical Electro-optical Modulator Based on Atomic Heterostructures.- Strong Coupling of Diffraction Coupled Plasmons and Optical Waveguide Modes in Gold Stripe-dielectric Nanostructures at Telecom Wavelengths.- Phase-sensitive Detection of HT-2 Mycotoxin Using Graphene-protected Copper Plasmonics.- Conclusions and Future Work.