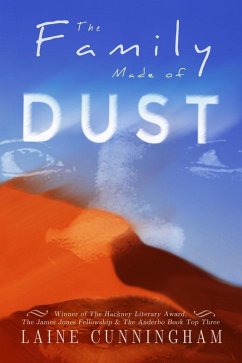 - Garrison Somers, Editor-in-Chief, The Blotter literary magazine
One of the best novels in ten years.
- Hackney Literary Awards Committee
In this fast-paced suspense novel, Gabriel Branch leaves his home on the Queensland coast to search the rugged outback for his best friend. Although Gabe is a biracial Aborigine, he lost all ties to his culture when the government forcibly removed him from his family when he was a child. Everything about the red desert seems alien including the artifact, a message stick, that is his only clue.
While crisscrossing the unforgiving terrain he draws the attention of Dana Pukatja, a Pitjantjatjara shaman who runs the smuggling ring. Using his traditional knowledge and many tricks, he stalks Gabe to keep him from discovering the truth. As Gabe struggles with the loss of both his friend and his biological family, the shaman draws closer. The men clash on an arid plain of twisted mulga shrub far from any law except that of the outback itself.
Message Stick provides a panoramic look at Australia, its land, its peoples and the social issues that continue to this day. The novel won two national awards and was supported by The Jerome Foundation, the New York Mills Cultural Center and Cornucopia Arts Center.
Featured in Provincetown Arts magazine
Finalist, Pirate's Alley William Faulkner Creative Writing Competition for the Novel
Finalist, Evans Harrington Prize for a Novel-in-Progress
Review by Michael Rhys Scott, President, Swan Press
Our present lives are constantly being affected by events that have long passed. Even when the past is unknown, the hands of time have a way of reaching into our lives to guide us down paths we might never choose to follow.
In Message Stick, author Laine Cunningham takes us into the remarkable, yet very real mythical world of the Australian Aborigine. A culture that exists between the delicate balance of the tangible world and the realm of spiritual consciousness. It's a world where those with a greater understanding of the past are more likely to survive while the ignorant must guard themselves from that which is unknown.
In a story involving a battle for sacred artifacts, the author's in-depth knowledge of cultural history paints a surreal landscape in a place where anything is possible. Her exquisite eye for detail transports us to the exotic, and sometimes treacherous, outback where good and evil frequently collide in a conflict of wits, magic, determination and will.
With Message Stick, Ms. Cunningham has given her readers the unique privilege of
enjoying two tales in one. There is the intense psychological battle between the ruthless and the innocent framed within the mysteries of a culture time has chosen to forget but which is not yet forgotten.
---
Dieser Download kann aus rechtlichen Gründen nur mit Rechnungsadresse in A, B, BG, CY, CZ, D, DK, EW, E, FIN, F, GB, GR, HR, H, IRL, I, LT, L, LR, M, NL, PL, P, R, S, SLO, SK ausgeliefert werden.
Produktdetails
Verlag: Sun Dogs Creations
Seitenzahl: 253
Erscheinungstermin: 23.08.2016
Englisch
ISBN-13: 9780982239919
Artikelnr.: 38235341