Toptitel von Robin Cook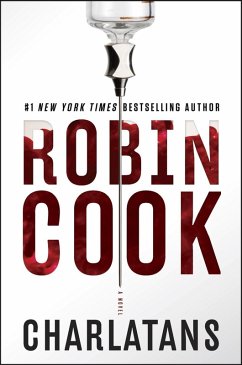 The explosive new thriller from New York Times-bestselling author and master of the medical thriller Robin Cook. Newly minted chief resident at Boston Memorial Hospital Noah Rothauser is swamped in his new position, from managing the surgical
schedules to dealing with the fallouts from patient deaths. Known for its medical advances, the famed teaching hospital has fitted several ORs as "hybrid operating rooms of the future"-an improvement that seems positive until an anesthesia error during a routine procedure results in the death of an otherwise healthy man. Noah suspects Dr. William Mason, an egotistical, world-class surgeon, of an error during the operation and of tampering with the patient's record afterward. But Mason is quick to blame anesthesiologist, Dr. Ava London. When more anesthesia-related deaths start to occur, Noah is forced to question all of the residents on his staff, including Ava, and he quickly realizes there's more to her than what he sees. A social-media junkie, Ava has created multiple alternate personas for herself on the Internet. With his own job and credibility now in jeopardy, Noah must decide which doctor is at fault and who he can believe-before any more lives are lost. From the Hardcover edition.
…mehr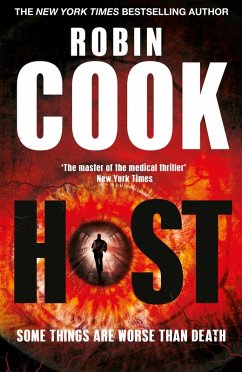 The explosive new thriller from New York Times-bestselling author and master of the medical thriller, Robin Cook, takes readers back to where the genre began, and the questions posed in Coma: what happens when innocent hospital patients are used as
medical 'incubators' against their will?
Lynn Peirce, a fourth-year medical student at Mason-Dixon University, thinks she has her life figured out. But when her otherwise healthy boyfriend, Carl, is admitted to hospital for routine surgery, Lynn is devastated by
his sudden death.
Convinced there's more to the story than the authorities are willing to reveal, Lynn searches for evidence of medical malpractice with the help of her lab partner, Michael. What she uncovers, however, is far more
disturbing. Hospitals associated with Middleton Healthcare, including the one attached to the university, have unnervingly high rates of unexplained complications and patients contracting serious and terminal illnesses following routine surgery.
When Lynn and Michael begin to receive death threats, they realize they must discover the truth, before the shadowy forces behind Middleton Healthcare can put a stop to their efforts once and for all.

…mehr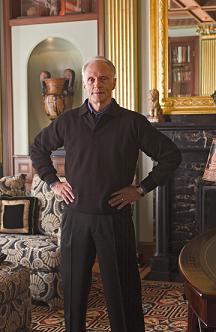 Robin Cook
Robin Cook hat lange Jahre in der medizinischen Forschung und als HNO-Arzt gearbeitet. Inzwischen widmet er sich ganz dem Schreiben seiner Bestseller, von denen mehrere für das Fernsehen verfilmt wurden. Robin Cook sagt von sich, dass er die Leser mit seinen Medizin-Thrillern einerseits unterhalten will, andererseits möchte er auf die Gefahren aufmerksam machen, die die medizinische Forschung, aber auch die Praxis täglich mit sich bringen. Er lebt heute als freier Schriftsteller mit seiner Frau in Florida.